Our Attorneys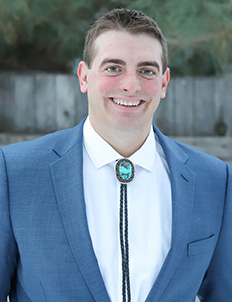 Gregor A. MacGregor, Esq.
Gregor A. MacGregor joined Moses Wittemyer in November 2019. His practice focuses on water rights.
In 2012, Mr. MacGregor earned a B.A. from the University of Colorado, where he graduated Phi Beta Kappa and Distinguished Military Graduate in the Army ROTC program. Mr. MacGregor served in the Army as a cavalry officer before completing his J.D. from the University of Colorado School of Law in 2019. During law school he served as an editor on the Colorado Natural Resources, Energy, & Environmental Law Review, competed in the National Energy Moot Court Competition, and served as the student director of the Acequia Assistance Project. He received civilian and military awards for his natural resources and volunteer work. Prior to joining Moses Wittemeyer, Mr. MacGregor served as the water rights advisor to Fort Carson, Colorado. Mr. MacGregor continues his pro bono work with the Acequia Assistance Project and has authored articles on tribal water rights in the Colorado River basin, renewable energy project development and finance, and water rights management on military installations.
In his free time, Mr. MacGregor enjoys reading, volunteering, and taking his two daughters on outdoor adventures.